RISM Digital Center - Contact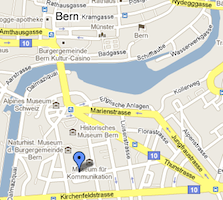 Co-directors
Dr. Cédric Güggi
+41(0)58 464 49 34 (Monday and Tuesday)
cedric.gueggi@rism.digital
Cédric Güggi studied musicology, German linguistics and old German literature at the University of Zurich. After a first job as a researcher at the Swiss RISM Office (2006-2008) and a post at the music department of the Zurich Central Library (2008-2009), he became Co-director of RISM Switzerland in September 2009 (the RISM Digital Center as of 2021). He has since been responsible for administrative matters and inventory projects. In 2019 Cédric Güggi received his doctorate from the University of Zurich with a thesis on musical interpretation research using the example of the composer and conductor Paul Klecki (1900-1973).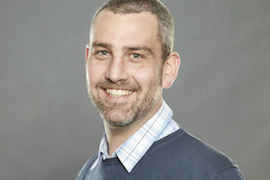 ---
PD Dr. Laurent Pugin
+41(0)58 463 80 16
laurent.pugin@rism.digital
Laurent Pugin trained both as a musicologist and a computer scientist. His work involves the field of human sciences (philology, history of musical notation, music bibliography), as well as technology applied to music sources (image processing, machine learning). Laurent Pugin was a postdoctoral researcher and lecturer at McGill University in Montreal from 2006-2009 and a visiting scholar at Stanford University, USA. He has been co-Director of the Swiss RISM since 2009, responsible for infrastructure development and international contacts. In 2013 he was appointed Board member of the International Steering Committee of the RISM. He is also co-applicant of SIMSSA, a research project based at McGill University. He has been a member of the Board of the Music Encoding Initiative (MEI) and co-chair of its technical team since 2014.

Publications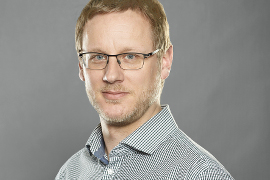 ---
Scientific Collaborators
Dr. Claudio Bacciagaluppi
+41(0)58 465 03 59
claudio.bacciagaluppi@rism.digital
Claudio Bacciagaluppi studied musicology in Zurich and received his doctorate in Fribourg (Switzerland). As a post-doc researcher in Fribourg he wrote "Artistic Disobedience: Music and Confession in Switzerland, 1648-1762" (Leiden 2017). He is researcher at the Hochschule der Künste Bern (2006-2009 and since 2015). He has been working for RISM Switzerland since 2011. He is responsible for digitization and other special projects and takes care of translations.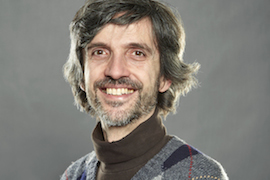 ---
Dr. Andrew Hankinson
+41(0)58 465 03 59
andrew.hankinson@rism.digital
Andrew Hankinson holds a Bachelor's degree in Music History and Theory (Acadia University), a Masters in Library and Information Studies (McGill University), and a PhD in Music Information Retrieval (McGill University). He was a postdoctoral researcher at the University of Oxford working on the Digital Image Archive of Medieval Music (DIAMM) project (2015-2016), and was Senior Software Engineer for Digital Collections Discovery at the Bodleian Libraries (2017–2020). Andrew has held positions on the technical group and board of the Music Encoding Initiative and with the Executive of the IIIF Consortium. Andrew specializes in web technologies for building scalable and usable search and retrieval systems, and currently leads development on the Muscat+ application.
---
Yvonne Peters, M. A.
+41(0)58 465 73 25
yvonne.peters@rism.digital
Yvonne Peters studied musicology and art history at the Jagiellonian University. After posts at the Polish music publisher PWM in Cracow (1983-1985) and at the Art History Institute of the Polish Academy of Sciences IS PAN in Warsaw (1985-1988), she worked for the RISM Central Redaction in Frankfurt (1990-2008). In June 2008 she moved to the Swiss RISM and has since been responsible for cataloguing the music collections of the Swiss National Library in Bern. In 2011-2013 she completed a CAS postgraduate course in Library and Information Science at the University of Zurich.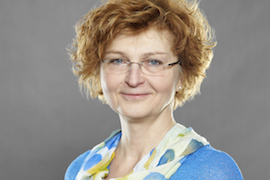 ---
Rodolfo Zitellini, M. A.
+41(0)58 465 03 59
rodolfo.zitellini@rism.digital
Rodolfo Zitellini is a musician and musicologist with a specialization in computer sciences. He obtained a Diploma in Harpsichord in Bologna (Italy) and subsequently a Master's degree in Musicology in Fribourg. He worked as consultant for embedded software systems (2005-2011) and as a freelance musicologist. He initially participated in the SNF project Printed Sacred Music in Europe 1500-1800 (2011-2013) as technical consultant, and since 2011 he collaborates with RISM Switzerland on the digital infrastructure and development of the cataloguing application Muscat. He is also in charge of special non-technical projects.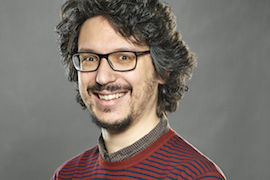 ---